9th International Maritime Congress
Ministry of Infrastructure

The task of the Ministry of Infrastructure is to set directions for action and to create legislative solutions enabling the functioning and development of the branches of government administration: transport, inland navigation, maritime and water management. This structure of the Ministry enables us to have an integral approach to the Polish transport system. In recent years we have placed great emphasis on improving access to our sea ports, repairing and building new quays and dredging waterways. This is very important because Poland's maritime industry has survived the worst of the pandemic in good condition. Sea ports have maintained their transshipments, and shipyards and the entities working for them have maintained their production capacity despite the challenges posed by market turbulence. The special role played by the maritime economy in the government's work is confirmed by the current investment activities underway and planned for implementation: the cross-cutting of the Vistula Spit and construction of the Shipping Channel, the construction of the Central Port in Gdansk, the External Port in Gdynia or the Container Terminal project in Świnoujście. Such investments strengthen the position of the Polish economy.
Maritime cluster of Western Pomerania
Szczecin and Świnoujście Seaports Authority S.A.
The ports of Szczecin-Świnoujście are versatile and one of the largest port complexes in the Baltic Sea.
Both ports, as the only ones in the country, have access to all pro-ecological branches of sea transport, inland E-30 and railway CE-59, E-59. Thanks to the A11 and A20 motorways, the ports are connected to the European road system, and via the S3 road (E-65) to the south of Poland, the Czech Republic and Slovakia, and to the south of Europe. The Świnoujście Port is a ferry terminal - the leader in ferry connections with Scandinavia, a terminal for handling mainly dry bulk cargo and an LNG terminal. The Port of Szczecin handles general cargo and bulky and bulk cargo - dry and liquid. The combined annual turnover of both ports exceeds 33 million tonnes.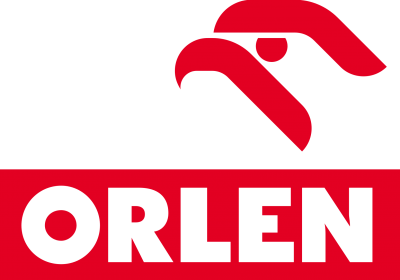 We are an integrated multi-utility company with operations in Central Europe and Canada. We provide energy and fuel to more than 100 million Europeans and our advanced products are available in nearly 90 countries on 6 continents. We are consistently building our position as a regional leader in the energy transition by implementing clean, environmentally friendly technologies and low- and zero-carbon power generation. Our activities are guided by our strategy to achieve carbon neutrality by 2050.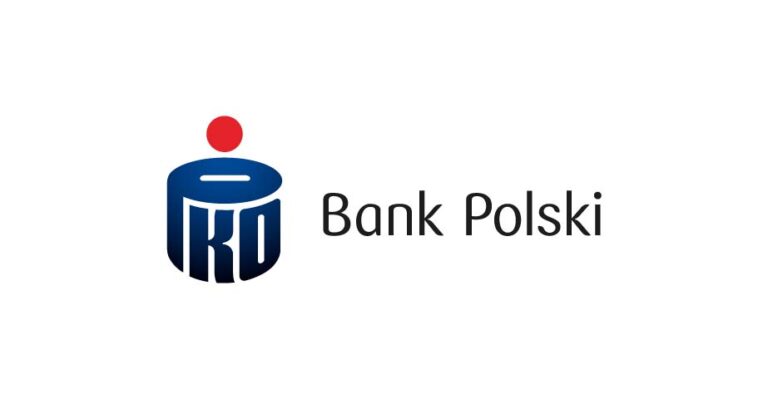 PKO Bank Polski is the largest commercial bank in Poland and the leader of the domestic market in terms of scale of operations, equity, loans, savings, number of customers and size of distribution network. It is a strong and modern bank, providing financial services to all customer segments.
It is the undisputed leader of the Polish banking sector and plays an important role in the national economy. For years, the Bank has been supporting the development of Poland and Poles, accompanying them in their daily lives and understanding their needs. It constantly looks for solutions that help realise the potential of our country. It supports domestic companies and local governments, it is also the most important arranger of municipal bond issues, and participates in the financing of both current needs and strategic investments in new technologies, modernisation of technological lines and energy-saving projects, which have an impact on the country's economic growth and the quality of social life. It offers broad access to funds and the services of advisors focused on selecting the optimal form of financing and repayment terms. In the first quarter of 2022 alone, financing provided to customers by PKO Bank Polski amounted to nearly PLN 250 billion.
The bank also offers instruments to support foreign expansion, such as letters of credit and guarantees and collections to secure business transactions. The launch of foreign corporate branches - in the Czech Republic, Germany, Slovakia and soon also in Romania - is also part of the support. PKO Bank Polski's offering is complemented by Group companies providing services such as leasing and factoring.
Voivodeship Fund for Environmental Protection and Maritime Economy

The Voivodeship Environmental Protection and Water Management Fund in Szczecin fulfils its mission by participating in solving environmental protection problems at the local and regional, as well as supra-regional, level. Past practice shows that the Voivodeship Environmental Protection and Water Management Fund guarantees financial stability in the implementation of environmental protection projects that are capital-intensive and long-term. The operating model of the Voivodship Environmental Protection and Water Management Fund in Szczecin with its legal personality has proven to be an effective, investor-disciplining component of the Polish environmental protection financing system.
Polska Żegluga Morska P.P.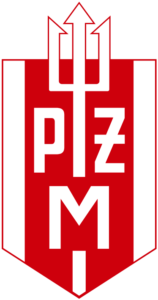 Polska Żegluga Morska P.P. is the biggest Polish shipowner and one of the biggest in Europe. The company has been operating on the global market for seventy years, providing services of the highest quality. The core business of P.P.M. is irregular shipping and carriage of bulk cargoes, such as cereals, fertilizers or phosphates. The company transports around 16 million tonnes of goods annually.
The shipowner relies on its own tonnage to offer transport on terms chosen by the customer. PŻM's fleet consists of handysize bulk carriers of 16,600-38,000 tonnes and panamax vessels of 80,000-82,000 tonnes. This type of ship determines the company's area of operation, which is focused on the Atlantic and European markets. However, at the request of the cargo supplier, PŻM vessels can reach any bulk port in the world. The guarantee of efficient and safe transport of goods is ensured both by modern ships and experienced and well-trained crews.  
Polish Steamship Company has a fleet which meets all the strict convention regulations concerning environmental protection. Its ships burn only low-sulphur fuel.       
       PŻM is a shipowner with a reputation earned over 70 years of uninterrupted operation on the international shipping market. Recent years have seen continuous development of the company with further investment Agendas to rejuvenate the fleet and improve the quality of services.
Unity Line Limited Sp. z o.o.

Unity Line is one of the largest Baltic shipowners whose ferries connect Poland with Sweden. It is part of the Polish Shipping capital group and manages four own ferries (Polonia, Skania, Wolin, Gryf) and three ferries owned by Euroafrica Shipping Lines (Galileusz, Copernicus, Jan Śniadecki). The fleet structure enables the company to carry passengers and serve the cargo market. It operates on two lines: Świnoujście - Ystad and Świnoujście - Trelleborg. The company enjoys the trust of shippers and is responsible for the majority of cargo and truck transports on the Baltic Sea.  
https://www.facebook.com/pl.unityline
https://www.youtube.com/user/UnityLineSzczecin
https://www.instagram.com/unity_line.pl/
https://twitter.com/UnityLine
Police Sea Port Authority Ltd.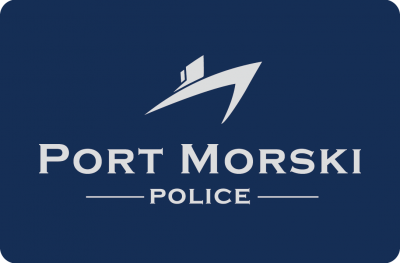 The Port of Police is the fourth largest port in Poland in terms of cargo handled. It handles mainly potassium salt, steel structures, phosphate, compound and nitrogenous fertilisers, ilmenite, coal, iron sulphate, hydroxide, liquid ammonia and sulphuric acid.
The port, located at the mouth of the Oder River and managed by the Police Sea Port Authority Sp. z o.o., is situated in the direct vicinity of Grupa Azoty Zakłady Chemiczne "Police" S.A., one of the largest manufacturers of multi-component mineral fertilisers, titanium white and chemicals. A transshipment and storage terminal with tanks of 40,000 m 3 each, which is currently under construction at the port, will cost nearly one billion zlotys.
The terminal, also commonly referred to as a gas port, is a component of the Polimery Police complex. This largest investment of the Polish chemical industry, with a value in excess of PLN 7 billion, has already achieved over 90 per cent material progress.
The fact that the Port of Police Authority Ltd. has at its disposal vacant
land properties is of strategic importance from the point of view of future development and already initiated investment projects that will radically expand the current capabilities of the port and fully integrate it into the modern road and rail transport system.
Of key importance here is the recently completed process of deepening the Swinoujscie-Szczecin waterway to 12.5m and the start of the design and construction process for the Western Bypass of Szczecin as part of the S6 expressway with a tunnel in Police.
National Water Management Authority Wody Polskie

The State Water Management Company Wody Polskie has been the main entity responsible for national water management since 2018. The mission of the Holding is to protect the people of Poland from floods and droughts, to manage water in a sustainable way to protect our water resources and to ensure good water quality for present and future generations.
In order to rationally manage waters, we rely on experts who are able to perceive the complexity of all these areas and skilfully assess the risks in the course of their actions. Wody Polskie S.A. exercises ownership rights to waters owned by the State Treasury, calculates and collects fees for water services and issues administrative decisions. They also act as a regulatory body to protect residents against unjustified price increases for water and sewerage services. Find out more at: www.wody.gov.pl. To meet the expectations of the public as regards digital information on water management, Polish Waterways make spatial and map data available free of charge on the Hydroportal ISOK: www.wody.isok.gov.pl.
Wody Polskie is composed of the following organisational units: National Water Management Board with its headquarters in Warsaw, 11 Regional Water Management Boards with headquarters in Białystok, Bydgoszcz, Gdańsk, Gliwice, Kraków, Lublin, Poznań, Rzeszów, Szczecin, Warsaw and
Wrocław, 50 Catchment Management Boards and 330 Water Supervisors.

WARTA is the unquestionable leader in the marine insurance market in Poland. This unique position, which it has gained over the years, is due to the high competence of our employees and excellent service, both at the contract conclusion stage and during the claim settlement process.
It has Representative Offices in key locations for the maritime sector, i.e. in Szczecin and Gdynia. They are staffed by experienced experts who have been servicing clients from the maritime sector for years. The company is also a member of the International Union of Marine Insurers (IUMI).
Warta is present in all segments of the maritime economy (including shipyards, shipping, offshore industry), offering protection for all types of vessels. It can prepare a comprehensive offer for any interested party, covering all aspects of liability, property, life and health of crew and passengers.
At the same time, Warta is one of the largest insurance companies in Poland. A very rich insurance offer, including, among others, communication, property and personal insurance, covering over 120 insurance products, provides broad protection for both individual clients and companies. Its offer also includes life insurance: traditional protection policies as well as modern investment insurance.
Warta's rating by Standard & Poor's is currently at A+ with a stable outlook. Warta is the only insurer registered in Poland with such a high rating.
Port of Gdansk Authority S.A.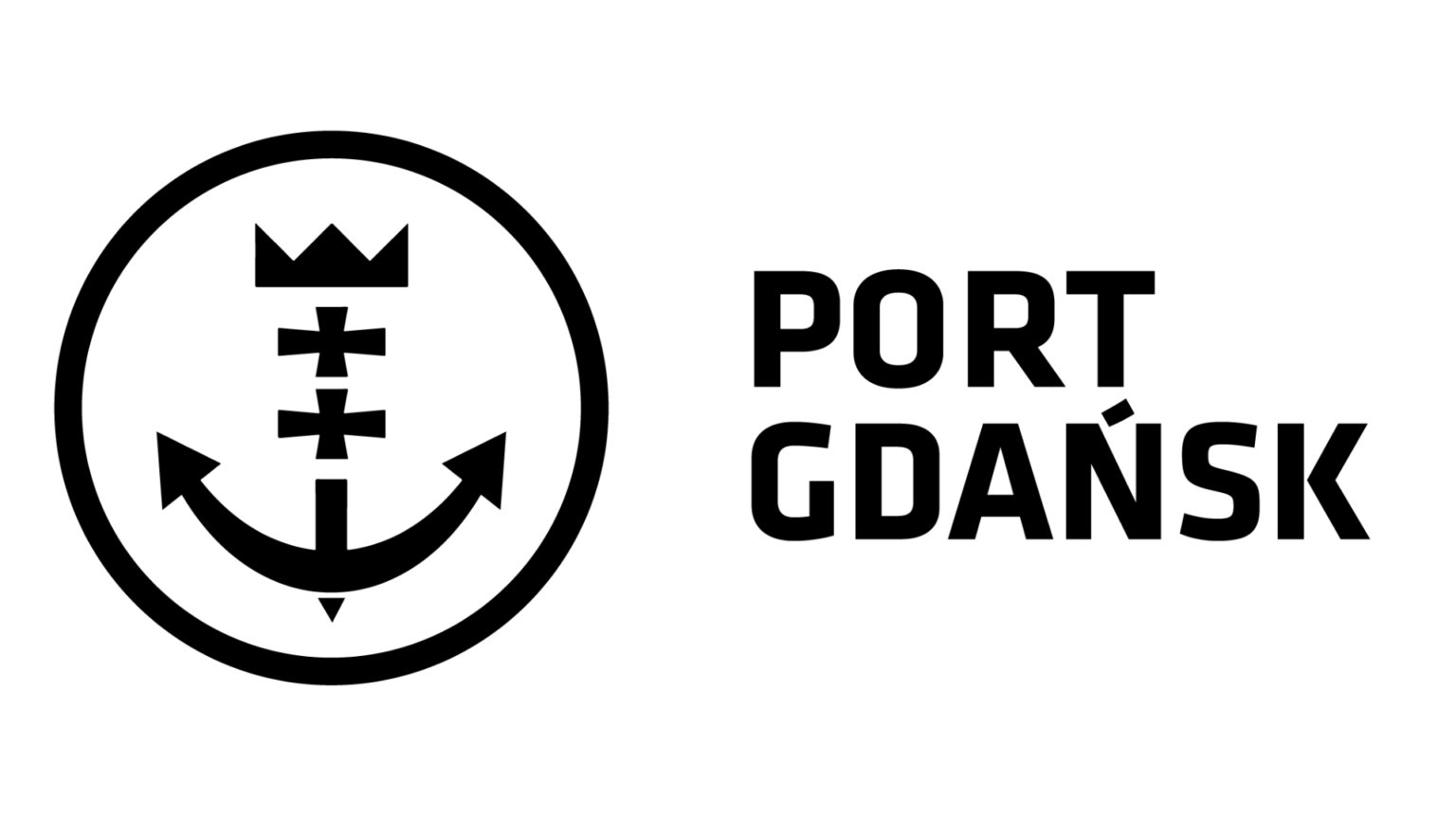 The Port of Gdansk is the only Baltic port that operates direct container connections with China. For Asia, we are the maritime gateway to the markets of Central and Eastern Europe, the most dynamically developing region of the
European Union.
Many international transport corridors begin and end at the Port of Gdansk. The port area is divided into two areas. The first is the inner port, located along the Dead Vistula and the port channel. The second is the outer port
, located directly on the waters of the Bay of Gdansk.
The inner harbour includes a container terminal, a ferry terminal and RO-RO, quays for the transhipment of cars, citrus fruit, sulphur, fertilisers. The inner port is suitable for handling conventional general cargo and bulk goods (metallurgical products, heavy pieces, oversized items, cereals, fertilisers, ore or coal).
The external port is made up of 4 piers: the fuel, coal, LPG and ore jetties and the DCT (Deepwater Container Terminal), located directly on the waters of the Bay of Gdańsk. It is here that energy raw materials such as liquid fuels, coal and LPG are transhipped. The dynamic development of this part of the port (including the construction of a bulk terminal, the location of the PERN Oil Terminal, the expansion of the DCT terminal) means that we are constantly looking for new directions for the spatial development of the port. The plans for the coming years include the construction of the Central Port. It is a project to flood a body of water with an area of approximately 410 ha.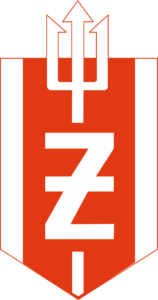 Żegluga Polska S.A. was established on 31 May 1982, according to the date of its first entry into the Commercial Register of the District Court in Szczecin, in Section B, under entry No. 1. Due to a change in the share capital and in accordance with the applicable regulations of the National Court Register, on 7 November 2001, Żegluga Polska S.A. was registered with the District Court in Szczecin, XVII Economic Division - KRS 0000059586 (currently it is the District Court Szczecin - Centrum in Szczecin - XIII Economic Division of the National Court Register).
According to the Articles of Association, the Company's objects are:
maritime and coastal freight transport,
rental and leasing of water transport equipment,
other financial service activities n.e.c., except insurance and pension funding,
other business and management consulting,
activities of holding companies.
The shareholder of the company is Polska Żegluga Morska P.P. in Szczecin.
The Company's registered office is located in Szczecin, Pl. Rodła 8, 70 - 419 Szczecin.
The Company does not have economically independent plants.
Polski Fundusz Rozwoju S.A.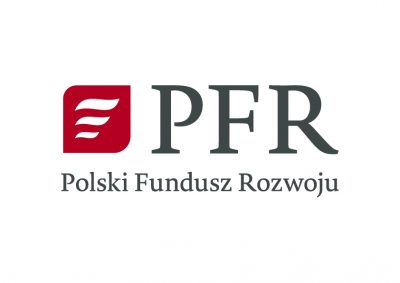 The Polish Development Fund is a group of financial and advisory institutions for entrepreneurs, local governments and individuals investing in sustainable social and economic development of the country.
Our priorities are: infrastructural investments, innovations, development of entrepreneurship, export and foreign expansion of Polish enterprises, support of local governments, implementation of the Employee Capital Plans programme and servicing of foreign investments.
We ensure effective coordination of development programmes on the basis of a unified strategy and integrated channels of contact with businesses, local authorities and individual customers.
Bank Gospodarstwa Krajowego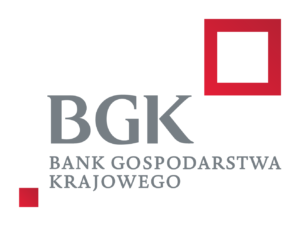 Bank Gospodarstwa Krajowego is a Polish development bank - the only such institution in Poland. Our mission is to support the sustainable social and economic development of Poland.
Our role in building a strong and stable economy is to develop cooperation and activate the private and public sectors in order to increase the potential for socio-economic development.
We want to be at the forefront of sustainable development programmes.
Chipolbrok Sino-Polskie Towarzystwo Okrętowe S.A.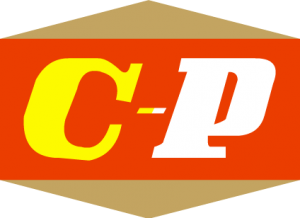 The China-Poland Ship Society was established on 15 June 1951 on the basis of an agreement between the Governments of the Republic of Poland and the People's Republic of China. The Society was established mainly to establish a sea link between Chinese and Polish ports. The activity of the Society's fleet allowed for regular supplies of goods for the reconstruction and development of the PRC's economy, burdened at that time by the embargo.
According to the Statutes, the Society's headquarters were established in China - initially in Tianjin and, since 1962, in Shanghai - while the Branch Office was set up in Gdynia, Poland. In addition, the Society now also has its own office in Houston (USA).
The company's activity and financial results allowed for systematic development, expansion and modernisation of the fleet. At the beginning of the 1990s, as a result of changes in the trade structure, the share of cargo traded between China and Eastern European countries in the Company's transport fell from about 90% to nearly 30%.
The newly created conditions forced Chipolbrok to restructure quickly. As a long-established company with the trust of its customers, the Society set itself the objective of adapting its operations to the new criteria. After 1990, the company restructured its commercial and shipping activities, which adapted the company to the new economic conditions in the shipping market and allowed for significant cost reductions.
An important element of the restructuring was the change of the concept of operation, i.e. the inclusion of the Company in the transport service of China's trade with Western European and Mediterranean countries. Chipolbrok, although it is a state-owned company, operates strictly commercially, i.e. it acquires cargoes on the competitive market through its own acquisition and a network of agents and brokers. Such activity is enforced by the countries of Western Europe, the Far East and the United States, with which the company cooperates, as well as by competition with private and state-owned companies.
Currently, the Society's fleet consists of 14 modern, versatile, three-deck multi-purpose vessels suitable for project cargoes and all kinds of oversize cargoes, as well as 5 vessels on long term charter. From 2021, the company's fleet will expand by a further 4 vessels, expanding each with a deadweight of 62,000 DWT.
Currently, the Society is one of the leaders on the shipping market in the field of regular transport of conventional general cargo, heavy and oversized pieces on the routes:
Europe - Far East
Europe - Middle East - India - Far East
Far East - Gulf of Mexico and US East Coast, East direction
Far East - Mediterranean Sea - Europe, western direction
Gulf of Mexico and East Coast of the USA - Europe, East direction
Gulf of Mexico - Far East, West direction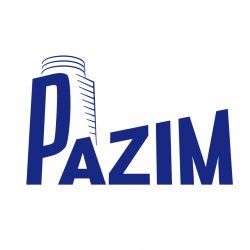 Pazim Sp. z o.o. is a company established in 1992, part of the capital group of the Polish Steamship Company. The company's activity is focused on the administration of the Pazim office building along with leasing office space in the entire complex at Rodła Square in Szczecin and at Fińska Street in Świnoujście.
However, our portfolio is much richer!
We provide hotel, catering, health, fitness, wellness & spa and even laundry services. We represent the following brands: Hotel Radisson Blu, Baltica Wellness & Spa, Café 22, Restaurant Renaissance, Europa Restaurant & Café, Copernicus Club, Cukiernia Muffinek, Fitness World and Pralnia Centrum.
In the Pazim complex we offer office space for rent of various sizes. The smallest premises range from 20 to 60 sqm, but we also have rooms that are over 500 sqm in size. It is possible to combine and adapt the rented offices according to your needs. Thanks to that, it is possible to create both an office layout and an open-space area. All the premises are air-conditioned and each of them has an automated fire protection system. The premises are equipped with telephone connections and high-speed Internet network. We provide security 24 hours a day - 7 days a week. We have an access control system, thanks to which the entries and exits of employees are registered. Thanks to a 24-hour reception, which is located on the ground floor, it is possible to leave keys and access the premises at any time.
Polska Żegluga Bałtycka S.A.
Polska Żegluga Bałtycka S.A. is a Polish ferry operator whose vessels have been sailing under the iconic Polferries brand since 1976. The fleet consists of 5 ferries, connecting Poland with Scandinavia on a daily basis. They sail on two routes: Gdańsk-Nynäshamn and Świnoujście-Ystad.
Hundreds of thousands of passengers travel on Polferries ferries every year and the lower decks are filled with hundreds of thousands of vehicles. The vessels' cargo lines allow the carriage of lorries, cars and motorcycles.
Polferries prepares a number of themed cruises and excursions to Scandinavia for its customers each year. The potential of the ferries also makes it possible to plan corporate events. Large spaces are conducive to the organisation of conferences, training sessions, meetings and employee integration. The offer is aimed at companies, institutions, organised groups and individual customers. The shipowner ensures unforgettable moments in charming circumstances, taking care of the highest standard of passenger service.
The full offer is available at www.polferries.pl
Port of Gdynia Authority S.A.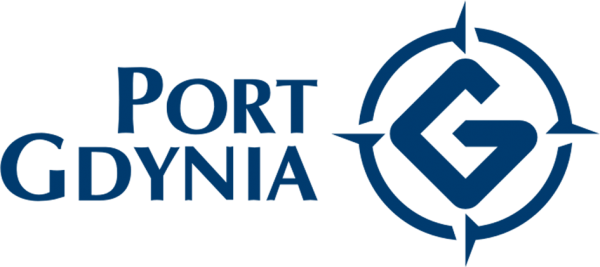 The Port of Gdynia is a dynamically developing Polish port, with a convenient location in the Gdansk Bay area. Called Poland's window on the world, it has been synonymous with modernity since its inception. It was here that the first Polish container terminal was established in the 1970s. Today, Gdynia is a key port of the TEN-T core transport network and an important node of the Baltic-Adriatic corridor. As a strong brand partner, known for the high quality of its services, the Port of Gdynia today faces further challenges due to changing technological and market conditions. The new generation of ocean-going vessels being introduced into shipping determines our actions to adapt the port's infrastructure to their parameters.
The Port of Gdynia is a universal port and one of the leading ports in the southern Baltic Sea. The port specialises in handling general cargo, including mainly unitised cargo carried in containers and in the ro-ro system. Bulk cargo handling based on specialised terminals is also an important business segment. The Port of Gdynia is a recognised brand in transport and logistics systems worldwide. The importance of the Port of Gdynia is largely determined by its geographical location. The Port of Gdynia is a node of the TEN-T base network and an entry point for the Baltic Adriatic Corridor, whose extension is the Gdynia - Karlskrona Motorway of the Sea connecting Gdynia with Sweden. The modern port infrastructure and terminals of the Port of Gdynia are used by the largest global and European shipping operators, including MSC, Hapag-Lloyd, Unifeeder, Containerships, CMA-CGM, X-Press Feeders, Yang Ming, OOCL, Transfennica, Finnlines-Grimaldi, Stena Line, among others. The Port of Gdynia, through its extensive network of regular container, ro-ro and ferry connections, links the sea routes with the national and European rail and road network. Among the regular shipping connections currently served, feeder calls of almost all of the world's major container shipowners dominate. Short sea shipping connections, known as short sea shipping (SSS), are also an important element of the Gdynia port's container connection network. The port's development strategy assumes its further development as a universal port. capable of receiving the largest container, bulk and passenger ships calling at the Baltic Sea. A breakthrough step in opening the Port of Gdynia to ocean-going vessels is the reconstruction of Turntable 2
Totalizator Sportowy Sp. z o.o.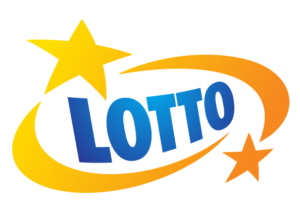 Totalizator Sportowy is one of the largest and most recognizable Polish companies. It has been operating continuously for over 66 years, providing customers with access to a wide range of gaming products.
The company owns the LOTTO brand and has a land-based sales network of almost 20,000 outlets, while also making its games and lotteries available online. It also operates the only legal online casino in Poland - Total Casino - and a chain of slot machine gaming outlets outside gaming casinos. Totalizator Sportowy is a technology company that is constantly developing and looking for innovative solutions. Its activities are aimed at anticipating market needs using innovation and best business practices.
Totalizator Sportowy has invariably remained one of the pillars of financing Polish sport and culture. Since 1994, the company has donated more than PLN 17.7 billion to sport and culture through subsidies for draw-based games and lotteries alone. In addition, the company carries out extensive patronage financed from its own funds.
The responsible sale of gaming products and adherence to the highest safety standards is confirmed by the Responsible Gaming certificate awarded by the international organisations European Lotteries and the World Lottery Association.
Stocznia Szczecińska "Wulkan"
Sp. z o.o.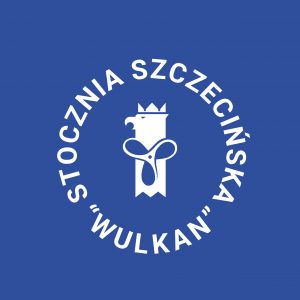 Szczecin Shipyard "Wulkan" is a leading shipbuilding production and service provider. It concentrates and strengthens the economic potential of the city and the region.
As a company, we started our operations in 2014. We employ key personnel who have been in the shipbuilding and offshore industry for years.
In terms of organisation, we are constantly improving our processes in the area of project management and, as part of our production, we cooperate with subcontractors in the construction of finished vessels and large steel structures in the offshore energy segment.
Wulkan" Szczecin Shipyard cooperates with several dozen entities employing a total of approximately 1,800 workers, who use the shipyard's technological infrastructure. These are mainly companies from the shipbuilding sector associated with shipbuilding and offshore industry. The Shipyard's infrastructure makes it possible to implement the full technological process of building vessels and other large-size structures, including those for the offshore sector. Thanks to the partnership-based and economically efficient operating formula, it is possible to implement the most serious projects in these production areas. We are able to process up to tens of thousands of tons of steel per year.
The correct implementation of the production process in the Szczecin Shipyard ,,Wulkan" is guaranteed by the continuous improvement of the implemented integrated Quality and Health & Safety Management System based on the standards: ISO 9001:2015, ISO14001:2015, ISO 45001:2018, EN 1090-+A1:2012,EN ISO 3834-1:2007 and AQAP 2110:2016.
SSN "Wulkan" is a company whose technical infrastructure makes it possible to carry out production in the stream-and-slot process chain system, dedicated to ship and offshore production.
Within the framework of our technological lines, we carry out works ensuring the highest quality in the following areas:
- maintenance and pre-treatment of metallurgical materials,
- prefabrication of all large-size steel structures, sections and ship blocks,
- cleaning and anti-corrosion protection of steel structures,
- launching of ships - we own slipway centres (three slipways and lift yards at the slipways),

We have horizontal transport vehicles with a carrying capacity of up to 414 tonnes and appropriate
vertical transport, prefabrication and equipment halls and quays with a total length of
610 m.
Kongsberg Maritime Poland Sp. z o.o.

Kongsberg Maritime Poland Sp. z o.o. belongs to the world network of Kongsberg branches. We specialise in services and sales of solutions for the marine electronics, automation and information technology market, as well as servicing of marine electronics equipment. Locally, we design integrated automation systems and are specialists in information technology. We manufacture and supply dynamic positioning, navigation, sensing, communication and automation systems for vessels and offshore installations. Our goal is excellence in customer service, to which we deliver services of the highest level and impeccable quality.
People are the strength of our company.
The success of any company largely depends on the competence of its employees. We strive to attract, retain and develop people who, in addition to excellent professional skills, possess a very high level of social competence.
We value the individuality and diversity of our employees, leaving them the space and freedom to act by creating relationships characterised by tolerance, mutual respect and respect.
We set clear goals and tasks, building a company based on commitment, professionalism and competitiveness. We consistently take care to develop the skills of all our employees.
We employ engineers, specialists, programmers, enthusiasts, people with passion, open to new ideas, ready to create new technologies, involved in the implementation of many projects, who want to expand their knowledge to develop their full potential.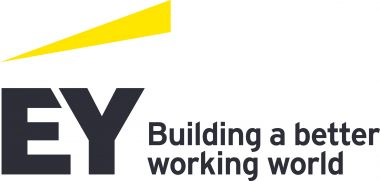 GAZ-SYSTEM is a strategic company for the Polish economy. It is responsible for the transmission of natural gas, manages the most important gas pipelines in Poland and owns the President Lech Kaczyński LNG Terminal in Świnoujście.
As part of its 2015-2025 investment programme, GAZ-SYSTEM is constructing more than 2,000 km of new gas pipelines in the western, southern and eastern parts of Poland. The company is implementing one of the most important infrastructure projects in the country - the Baltic Pipe project, which involves the construction of a two-way offshore gas pipeline connecting Poland and Denmark, the expansion of the local transmission network and three gas compressor stations.
The construction of interconnectors with Lithuania and Slovakia is also underway, as is the design of onshore gas pipelines that will connect the planned FSRU floating terminal in the Gulf of Gdansk to the national transmission system. An expansion of the LNG Terminal in Świnoujście is also underway, which will increase the regasification capacity of the facility by more than half.
Logistic Centre Gryf
Sp. z o.o.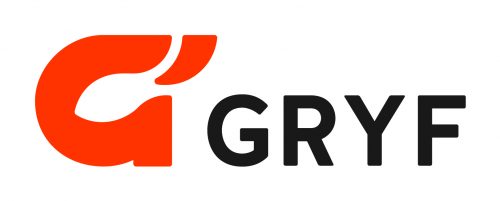 Centrum Logistyczne Gryf Sp. z o.o. in Szczecin provides services related to reloading and storage of frozen seafood, port services, logistics and freight forwarding, customs agency and renting storage yards and office premises.
The company offers the most modern cold storage facilities in the region with a capacity of 13,000 tonnes, located in the port of Szczecin at Bulgarskie Quay. The location of the cold store allows for the handling of vessels with a draught up to 8.8 m, as well as cargo delivered by truck and containers.
Logistics Centre Gryf Sp. z o.o. offers optimal organisation of reloading work, provides port forwarding, transport mediation and customs services for goods entrusted by clients.
To provide services, Centrum Logistyczne Gryf Sp. z o.o. uses the latest generation of solutions in the field of warehousing, modern materials handling equipment and port cranes. Goods are stored on modern high storage mobile racks, and the provided services
logistics and forwarding and customs agency are based on modern IT solutions.
In order to ensure high standards of services provided, Centrum Logistyczne Gryf Sp. z o.o. has implemented and obtained certification of quality management systems such as: IFS Logistics, ASC and MSC. It has implemented the HACCP food safety management system along with GMP and GHP good practices. Additionally, it has implemented the information security management system
in accordance with the ISO27001 standard and obtained the AEO Authorised Economic Operator status.
Convenient access to the centre of Szczecin, proximity of the western border, direct sea and land connections, modern technology and many years of experience in the port services sector, as well as qualified personnel make our clients entrust their goods to us without hesitation.
Euroafrica Services Limited Branch in Poland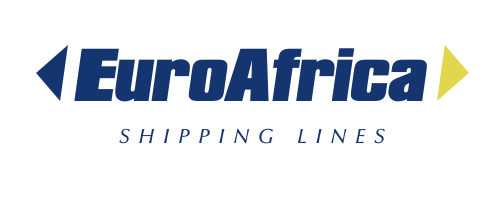 Euroafrica was established on 1 September 1991 in Szczecin .
After several restructuring steps and a cross-border merger process in 2010, Euroafrica now belongs to the Hass Holding Limited Group of Companies.
For 30 years Euroafrica's core business has been the provision of maritime cargo transport services. Euroafrica offers regular shipping connections to Great Britain, Sweden and Africa :
Świnoujście - Ystad and Świnoujście - Trelleborg Ferry Line operates three ferries ('Copernicus', 'Galileusz', and 'Jan Śniadecki') operated by Unity Line (www.unityline.pl), carrying trucks, railway wagons and offering passenger transport
West Africa Line - a conventional service operated by four multipurpose vessels from Polish Baltic and Western European ports to ports in the Senegal-Gulf of Guinea range. The service offers calls at East African ports with adequate cargo supply. General cargo, bulk cargo, heavy lift (up to 140 tonnes) and oversize cargo
English line on the route Gdynia - Teesport, weekly container service, home-to-home container deliveries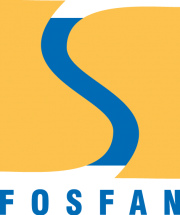 Scope of action:
PROFESSIONAL PORT SERVICES: handling of loose goods (fertilisers, aggregates, mineral raw materials) and liquid chemicals in all basic relations.
ANALYTICALLABORATORY providing analysis services for solid and liquid fertilizers and other materials.
STORAGE of bulk and liquid goods.
MANUFACTURING AND CONFECTING of multi-component mineral fertilisers from own and entrusted raw materials.
WE HAVE: full technical facilities for loading and unloading of loose and liquid goods; PHOSPHATE SURFACES (concrete) - equipped, among others, with a crane, conveyor belt system, railway car unloading point, covered warehouses, high storage warehouses, storage sheds and storage yards.
DALBOWA S URFACE- equipped with a system of pipelines and pumps, directly connected to the base of the tanks for liquid chemicals; own railway siding directly connected to the two quays.
WE PROVIDEADDITIONAL SERVICES: mooring of barges and ships, confectioning, weighing of railway wagons and cars on legalised scales.
Address: 71-820 Szczecin, 44/65 Nad Odrą Street
Tel: +48 91 445-56-00
www.fosfan.pl - www.portnadodra.pl
NIP: 851-030-74-57
TheDirector of the Oder River Port Tel: +48 91 44-55-646, mob. +48 694-454-882
Natalia SKUGARIEW n.skugariew@fosfan.pl
Morska Stocznia Remontowa Gryfia S.A.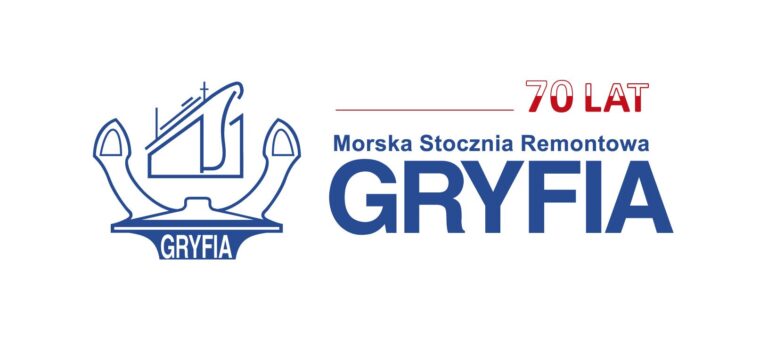 C.Hartwig Szczecin
Sp. z o.o.

C.Hartwig Szczecin Sp. z o.o. is the oldest and one of the biggest Polish forwarding companies. We constantly improve the quality of our services, among other things, through the use of our clients' evaluations and opinions, thanks to which we have enjoyed a strong position on the market of transport and forwarding services for years. 
We offer a full range of freight forwarding services including:
organisation of all types of general, bulk, dangerous and heavy

lift and project

cargo transport

.
container transport
transport on all national and international routes
ship chartering
cargo insurance
advice on transport and customs matters
within its own Customs Agency, organising customs clearance for all available procedures
We have our own Logistics and Distribution Centre located on the outskirts of the port of Szczecin, with a total storage area of approximately 30,000 m2, of which 23,000 m3 are covered warehouses equipped with modern equipment for storing general cargo. We have domestic warehouses, temporary storage warehouses and a customs warehouse at our disposal.
In each warehouse we offer a wide range of additional services such as:
packaging
foiling
binding
repackaging
consolidation
palletising
C.Hartwig Szczecin operates on the basis of the ISO 9001:2015 quality management system. We hold the AEO - Customs Simplifications, Safety and Security certificate, allowing us to benefit from the simplifications provided for under customs regulations.
The company has won many awards including employer of the year, leader of safe work, business gazelle and others. As far as financial possibilities allow, the company supports numerous social undertakings and cooperates with universities.
Head Office: 3 Jana Kazimierza Street, 71-620 Szczecin, tel. 91 4806786
Logistics and Distribution Centre : ul. Struga 61, 70-784 Szczecin tel. 91 4697400
Polish Register of Shipping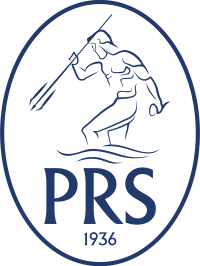 Polski Rejestr Statków S.A. (PRS) is an independent appraisal institution with a wide range of services and a global reach. We help to ensure the safety of people and property and the protection of the environment.
We are a Polish classification society and member of IACS, a notified body for product and personnel assessment and an accredited management systems certification body. We are recognised by the European Commission for sea and inland waterway vessels and authorised by 40 maritime administrations to act on their behalf.
Our services:
classification, convention, survey and technical supervision of the construction, modification and operation of ships, yachts and floating objects, including warships and special vessels,
technical supervision of the manufacture of materials for the construction, repair and equipping of ships,
recognition of products and companies,
technical supervision of the construction, repair and operation of various types of technical infrastructure facilities and equipment, including offshore,
certification of products and management systems,
certification and examination of welding personnel,
research and training
We also carry out research and development work to develop ship safety standards and oversee their implementation during construction and maintenance during operation.
Maritime Institute of Fisheries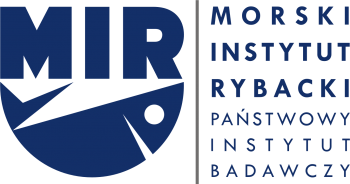 Municipality of the City of Wolin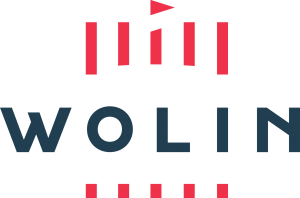 Maritime Poland
Maritime Poland is a multifaceted social media website. We took our first steps in August 2019. Despite the fact that we have only been operating on the media market for two years, we have found ourselves among the industry leaders. We make every effort to maintain the highest standards of our work, quality and business integrity. Therefore, our portal is not only information, but also interesting interviews with experts and authorities in the maritime industry, modern video and audio materials, articles on the history of maritime economy. Our mission is to popularise and pass on knowledge on maritime economy.
The name Polska Morska (Maritime Poland) - derived from the symbolic act of Poland's Wedding to the Sea, which in 1920 in Puck gave birth to the Polish maritime economy and administration - obliges us to reliably inform our readers about the development of maritime economy, key investments, results and progress, thanks to which the maritime economy is gaining strength every day. We create a compendium of knowledge on activities of economic ministries in the field of legislation, education, development strategies of particular areas and all other activities supporting the maritime industry.
We know how important the maritime industry is for the economy and we try to show this to our readers. As much as 10 percent of Poland's income comes from due taxes: VAT, excise duties and customs duties of maritime port boards. In 2018, sea port boards in Poland paid PLN 40.6 billion to the state budget in due taxes. This is nearly 10 per cent of the total revenue from this title in the Polish budget.
Maritime Poland team
   Success is created by people, thanks to our employees we are able to operate on many levels and meet the expectations and requirements of our customers. Our team is made up of highly motivated and committed people who have been involved in the maritime industry for many years. The editorial team includes people with journalistic experience, but also graphic designers, producers, people with knowledge and practice in marketing, trade and advertising (e.g. in organizing international events such as World Maritime Day, the International Maritime Congress).
   In addition, we cooperate with many other entities that carry out photographic and video commissions for us, as well as specialised articles (e.g. we cooperate with universities). We are everywhere where something important for the maritime economy is happening. Thanks to the support of the Ministry in 2020, these opportunities have expanded significantly. We participate in conferences, events and any events of importance to the maritime industry.
Companies cooperating with us
Companies cooperating with us
   We are trusted by many entrepreneurs and entities that are of special importance to the maritime economy. We cooperate with Szczecin and Świnoujście Seaports Authority, Maritime Academy in Szczecin, West Pomerania Sea Cluster, Radio Szczecin, Maritime Office in Szczecin, Polish Television in Szczecin, Ferry Terminal Świnoujście, Logistic Centre Gryf, West Pomeranian Voivodeship Office.
   This confirms the creativity of the team, the style and diversity of the services provided. Cooperation with entities of various profiles (companies, universities, media, public authorities) proves that we are able to meet high requirements and our offer has multidirectional perspectives.
Cooperation with the Maritime Cluster of Western Pomerania
Cooperation with the Maritime Cluster of Western Pomerania
   The West Pomerania Maritime Cluster (Klaster Morski Pomorza Zachodni) is created - in cooperation with the scientific and research sector as well as authorities and administration - by thriving, modern companies from the region. It brings together over 70 partners. The consortium includes the biggest entities of the maritime economy and its activities are concentrated on integrating enterprises, organizing events of international scope, promotion and activity within the scope of scientific and research projects.
   Thanks to close cooperation with the cluster, Maritime Poland has access to flexible horizontal cooperation between three groups of entities: entrepreneurs, business environment institutions and educational entities, as well as public authorities. The environment created by the cluster facilitates opportunities for quick interaction and cooperation with entities particularly related to the maritime economy, and this translates into measurable benefits, including one of the most valued in a world overfilled with information - efficient communication and knowledge exchange. Our cooperation also translated into the implementation of corporate social responsibility (CSR) policy, which was particularly important in the era of the pandemic. We joined the "Supporting Hospitals" initiative, the aim of which was to channel funds to current health care needs.
Benefits and summary
   Cooperation with the Polska Morska portal, apart from reaching new groups of customers, offers many possibilities. Not only does it allow you to strengthen the positive image of companies and other entities, but it is also an effective information tool. The offer is especially directed at the maritime industry, logistics, tourism, energy and broadly defined industrial enterprises. We develop and publish materials that promote the activities of the maritime industry, in the form of articles, photo essays, interviews, films and advertisements.
   Our portal is an open forum for discussion on issues important to the Polish and global economies. Experts analyse historical data, talk about economic trends and threats, providing readers with extensive knowledge for their own reflections and conclusions. Our key objective is to reinforce in Poles the sense of seafaring of our homeland and to create the image of maritime Poland around the world using the latest information technologies: we speak with words, sounds and images.